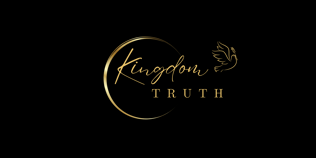 Becoming Born Again (saved) and receiving Eternal Life according to the scriptures
1. John 3:16 For God so loved the world that He gave His only begotten Son, that whoever believes in Him (Jesus) should not perish but have everlasting life.
2. Romans 3:23 For all have sinned and fall short of the glory of God.
3. Romans 6:23 For the wages of sin death, but the gift of God is eternal life in Christ Jesus our Lord.
4. Acts 3:19 Repent therefore and be converted, that your sins may be blotted out, so that times of refreshing may come from the presence of the Lord.
5. John 3:5-7 Jesus answered, "Most assuredly, I say to you unless one is born of water and the Spirit, he cannot enter the Kingdom of God. That which is born of the flesh is flesh, and that which is born of the Spirit is spirit. Do not marvel that I said to you, you MUST be BORN AGAIN."
6. Romans 10:8-10 But what does it say? The word is near you, in your mouth and in your heart (that is the word of faith which we preach) that if you confess with your mouth the Lord Jesus and believe in your heart that God has raised Him (Jesus) from the dead you will be saved. For with the heart one believes unto righteousness, and with the mouth confession is made unto salvation.
Prayer to accept Jesus as your personal Savior,
Dear God, I confess my sins to you and believe that Jesus is the way I can be reconciled to you, through His shed blood on Calvary. I repent of my sin and ask you Jesus to forgive me of all my sins. I confess with my mouth You Lord Jesus as my personal Savior, and I believe in my heart that God raised You from the dead. Thank You for washing my sins away with your shed blood, and giving me Eternal Life, and a home in Heaven one day, in Jesus Name, I pray.